Dr. Susan S. Woods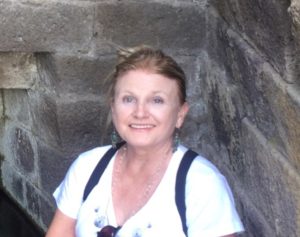 Dr. Susan S. Woods, Ph.D.,received her B.A. in English literature from Marymount College followed by an M.S.W. degree from Columbia University in New York City. While there, she successively interned for two years at Roosevelt Hospital's adolescent inpatient unit and the City of New York's Probation department, Juvenile Division.
She then received her Ph.D. In Psychology at the University of Michigan in Ann Arbor with a focus on child and adolescent development. Her internship and work experience there was at the Children's Psychiatric Hospital in Ann Arbor. Her doctoral dissertation provided a follow up study of boys diagnosed as young children with Attention Deficit/Hyperactivity Disorder and their later successes or failures in school, work and society. The study showed a significant difference in the outcomes in the lives of these adolescents based on their treatment with Ritalin. Those medicated as children were more likely to be successful in all aspects of their later lives than those who were unmedicated.
After obtaining her degree, Dr. Woods returned to the Capital District where she continued to work for several years with children and their families in outpatient clinics at Saratoga Hospital, Montgomery and Fulton County.  She also provided services in the then newly opened inpatient adolescent psychiatry unit at St. Mary's Hospital in Amsterdam, NY.
Dr. Woods opened her private practice in Schenectady in 1983 and has been in practice continually since then. She is a licensed Psychologist in the State of New York, as well as a permanently certified School Psychologist. She currently sees patients/clients at her office in Rexford, NY.
Dr. Woods specializes in the treatment of children and adolescents focusing on diagnosis and treatment of depression, anxiety, ADHD and eating disorders. She also works with adults in couples therapy, family therapy and individual adult treatment. Treatments include Parental Guidance, Anger Management,Cognitive Behavioral Therapy, and Play Therapy. She provides assistance for families requiring help in their child's school programming, working with teachers as well as primary care physicians and psychiatrists to coordinate the best treatment options for their child or teenager. She helps guide her young clients and adults through traumatic experiences of loss, death of loved ones, divorce, bullying and provides tools for life which extend far beyond the treatment office.
Dr. Woods provides a comfortable, cozy office atmosphere where confidentiality and privacy are the absolute norm. Dr. Woods works with a variety of insurance plans and ensures that patient/clients are comfortable with their payment plan.